Automation & Robotics Technologies

Jörg Kilb, Philipp Unterhalt, Frank Konrad, Diego van Muylem,
Executive Board of HAHN Group
"We are the partner for finding solutions for smart factories—globally and digitally."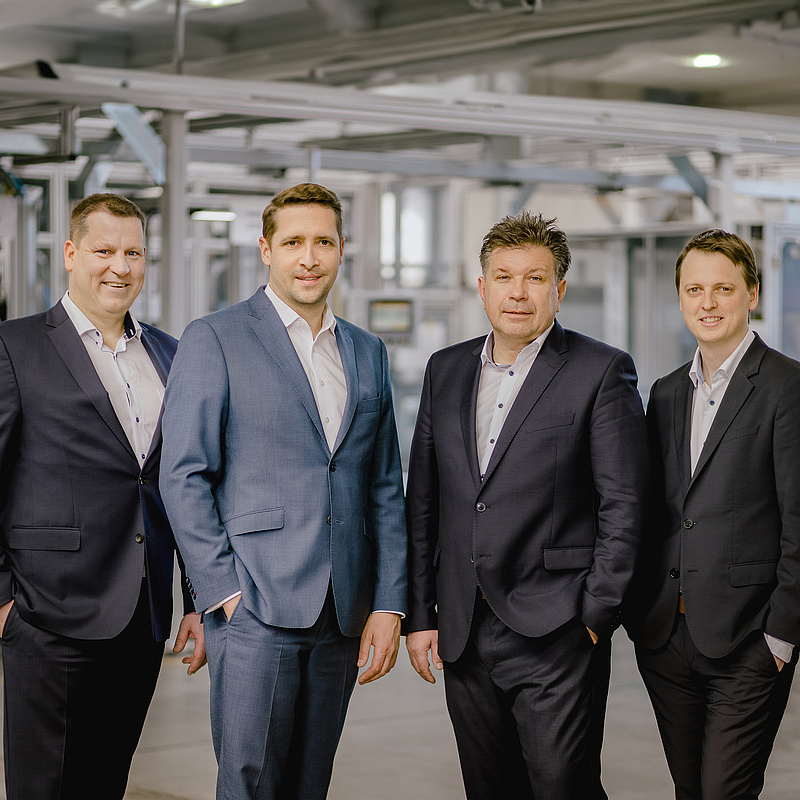 Jörg Kilb, Philipp Unterhalt, Frank Konrad, Diego van Muylem
As special machine builders, the companies of the HAHN Group develop, manufacture and integrate tailor-made, high- performance automation and robot solutions for manufacturing companies. Thanks to modular and flexible concepts, the desired degree of automation and the conditions in the production hall are always taken into account.

The HAHN Group combines experienced specialists and broad technological expertise so that it can offer tailor-made solutions and global service across industries. The integrated solutions, digital technologies and robot systems from the HAHN Group continuously support companies in the creation of smart factories. This is also done by providing production as a service. Whether it's a question of systems for high-precision material applications or automation systems with short cycle times, innovative strength, service orientation and proximity to the customer make the HAHN Group a long-term partner for discerning customers in the automotive, healthcare, electronics and consumer goods sectors, among others.
About the management team
Philipp Unterhalt has been with the HAHN Group since 2014 (initially in his role as Head of Corporate Development at RSBG). He has served as Managing Director since 2019 and as CEO since 2021.

As a shareholder and CEO of HAHN Automation, Frank Konrad has strengthened the management of the HAHN Group since February 2022. As CTO and COO, he contributes his decades of experience in the automation industry.
Company
HAHN Group

Facts & figures
Employees: 1.800+
Service professionals: 120+
Installed equipment & process lines: 3.600+
Technological experience in years: 30+
Number of locations worldwide: 22
From individual solution to smart factory
The customers of the HAHN Group companies benefit from a wide range of automation solutions, starting with very small projects for individual grippers or robot arms, through the expansion of existing systems with flexible additions and extending to standardized modules and test and inspection systems. With the planning, implementation and commissioning of complex production lines, the HAHN Group accompanies its customers' smart factory projects worldwide.
For the highest level of advice and service, the HAHN Group has numerous locations in the main economic regions and time zones. The group's global network enables fast response times and customers benefit from local contacts. This proximity to the customer in combination with tailor-made solutions forms the basis for long-term partnerships.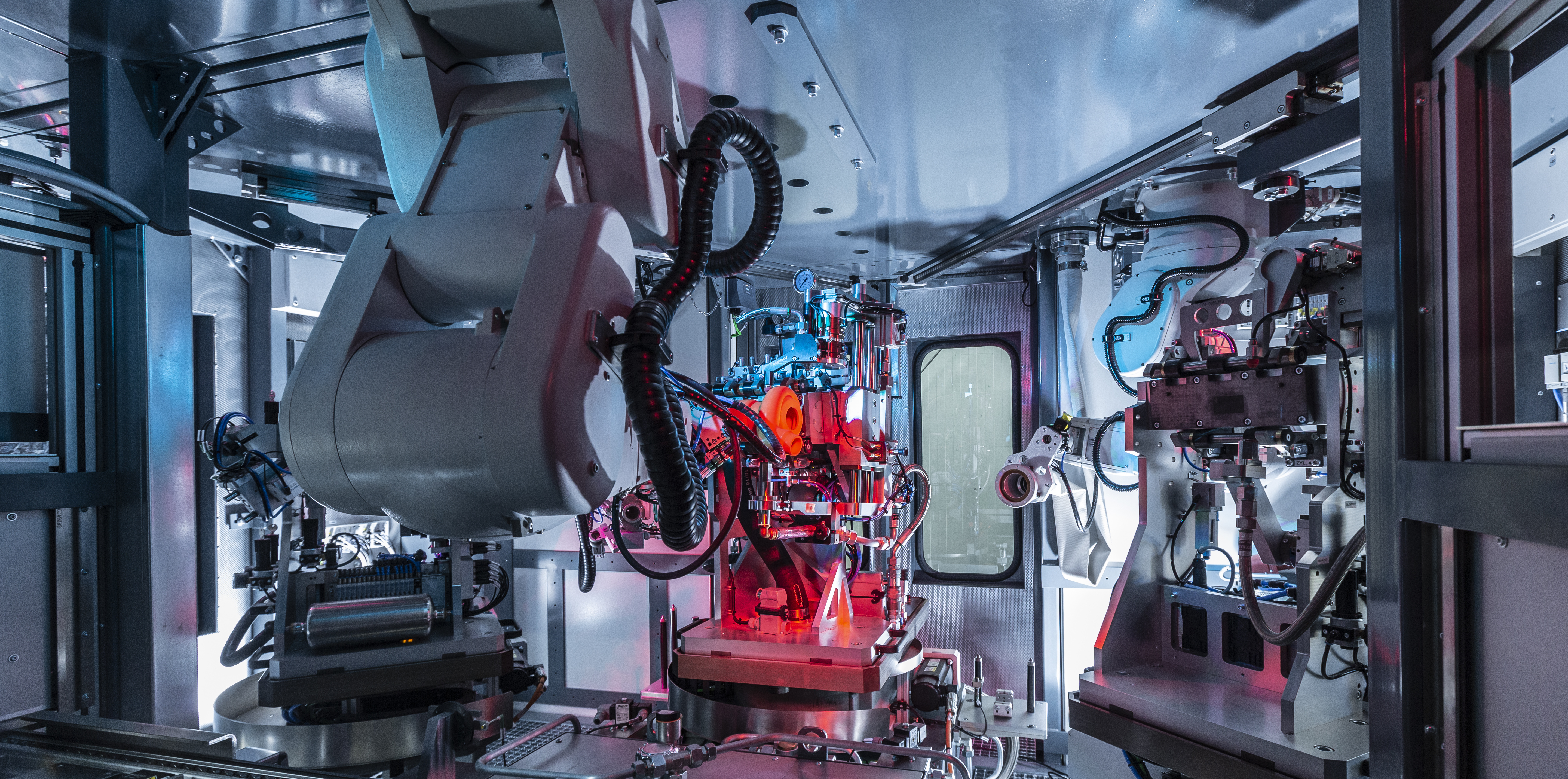 In less than 30 years, the HAHN Group was able to develop from a small design office in the Hunsrück region to a global group of companies. Thomas Hähn founded the company Hähn Engineering in 1992. Later on this evolved into HAHN Automation GmbH, which established its first foreign facility, in the USA, only eight years after its foundation.
In 2014, RSBG SE acquired the majority in HAHN Automation, which at that time already employed 350 people at seven locations worldwide. HAHN Group GmbH was founded in 2017 and serves as a platform for the further development of the group companies. These companies benefit from the group's synergies, sharing of knowledge, and areas of expertise in their further development. Today, the HAHN Group and its subsidiaries have over 1,700 employees in Europe, North America and Asia.
Milestones
1992
Establishment of Hähn Engineering
2000
HAHN Automation's first foreign facility
2007
Acquisition of REMAK in the state of Hesse
2009
Expansion to Turkey and Switzerland
2012
Establishment of HAHN Automation, CZ (Czech Republic)
2014
Investment by RSBG SE
2015
First acquisitions and establishment of new companies:
WEMO Automation in Sweden becomes part of the network
Establishment of HAHN Robotics, HAHN Automation China and HAHN Automation Mexico
2016
Entry into the healthcare industry with Waldorf Technik
2017
Establishment of the HAHN Group
Invotec (USA) becomes part of the network of companies
2018
The HAHN Group expands its network
GeKu becomes part of the HAHN Group Material Handling Division
Rethink Robotics is founded in Germany following the sale of the US assets
Establishment of HAHN RobShare
Investment in Kitov Systems
2019
DFT, Walther Systemtechnik, HAHN Ruhrbotics and REI Automation become part of the HAHN Group
2020
1,500 employees worldwide
The service robotics activities are spun off to the United Robotics Group (URG)
DAHL Automation GmbH becomes part of the HAHN Group
2021
25 locations and a new CEO
The founder and CEO Thomas Hähn transfers to URG, where he becomes CEO. His successor as the CEO of the HAHN Group is Philipp Unterhalt.