Automation & Robotics
Thomas Hähn,
CEO of United Robotics Group and Founder of HAHN Group
"We live for a future in which people and robots operate hand in hand in the service of society."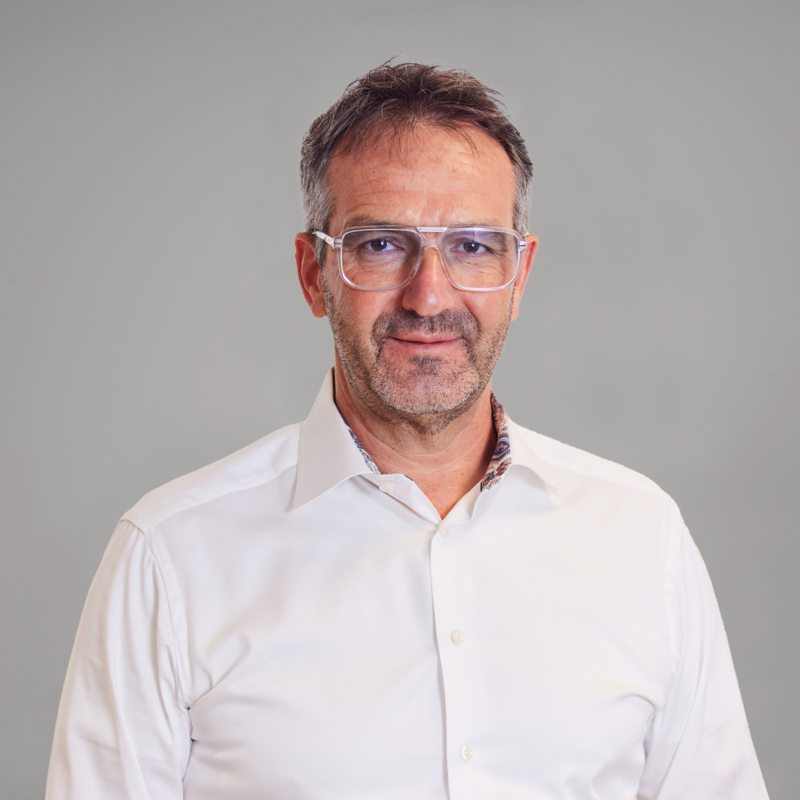 Thomas Hähn
The United Robotics Group (URG), based in Bochum, unites young companies and experienced players in the service robotics market to form a unique ecosystem. The URG bundles hardware and software expertise under one roof and works together with partners and customers to develop tailor-made service robotics solutions for challenges in the fields of medicine, care, hospitality and education, and also offers robots as a service. Customer needs, product quality, data protection and sustainability are driving development at the URG.
About the entrepreneur
Thomas Hähn, founder of the HAHN Group and the United Robotics Group, has established and expanded over 15 industrial automation companies worldwide. Today, more than 1,800 employees work on solutions for the automotive, electronics, consumer goods and healthcare industries.

With the United Robotics Group, founded in 2020, Hähn is entering a new business field: professional service robotics. Among other things, these robots can provide care in hospitals. In addition to handling communications, autonomously operating robots will soon be able to take over tasks such as cleaning, transport and security, so that specialist staff can concentrate on patient care.
Company
United Robotics Group

Facts & figures
Employees: 300
Customers: 10.000
Number of robots in use: 40.000
Number of locations worldwide: 10
We connect humans and robots.
The URG is a European group of companies that also has US and Japanese roots due to its subsidiary Rethink Robotics and the minority shareholder SoftBank Robotics Group. The URG stands for European values in terms of privacy, security and sustainability.